creative memories
Come and join us in Northeastern PA for a fun retreat with friends while you scrapbook your memories!  See my website for registration form, www.mycmsite.com/sherryh   Once you are at my site, look under My Files at the top of the screen.
The retreat is March 30-31 from 1pm on Friday till Saturday at 9pm Harmony Heart Camp in Scott Twp. It is $110 for 3 meals/overnight. You get extra goodies if you make a preorder through my creative memories website.   There will be products for sale, all of our tools to use, 1/2 table for each person, plus whatever space on the floor and surrounding nooks and crannies you can find!  We know how scrapbookers work!  There will be 30-40 scrapbookers joining you so you will have loads of inspiration as well as assistance from the 3 consultants running the retreat.
I would love to have you join us!  Contact me for more info: sherryhammaker@peoplepc.com, 570-587-2478, text 570-862-6552.
Thanks Sherry
---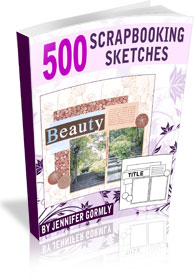 Sketches Now… Click here!
creative memories